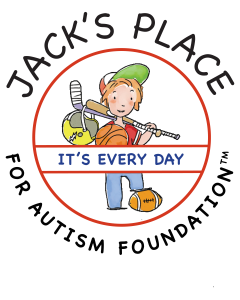 Mark Your Calendars and Gear Up for Tigers Baseball!!
Autism Awareness Day at Comerica Park is Sunday, July 17, 2016.
Ticket registration is NOT yet available.
Please check back or go to our Facebook page for updates.
GO TIGERS!!!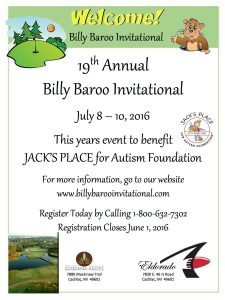 19th Annual Billy Baroo Invitational
JACK'S PLACE for Autism Foundation is partnering with the Billy Baroo Invitational. The Billy Baroo Invitational is an annual golf tradition like no other at Evergreen Resort and Eldorado golf course in Cadillac, Michigan. This Caddyshack themed two-day golf tournament rewards individual play for all skill levels specially designed for males, females and young golfers.
To register, call Evergreen Resort at 1-800-632-7302 to tell them you're playing in the Billy Baroo Invitational. They will take a $100 deposit and collect the remaining resort fee balance ($135) July 8th at check in. The total cost of this weekend event is $385. The aforementioned $235 goes toward the resort and golf, $100 goes toward JACK'S PLACE for Autism Foundation and $50 goes toward the tournament registration fee.
For more information visit – http://www.billybarooinvitational.com/
this link does not connect, please copy and paste the link to your browser.